Blues Harmonica Workshops: Festivals & Events
Happy attendees at Gary's Beaver Creek Blues Brews & BBQ's Festival Workshop 2016

"Gary Allegretto knocked it out of the park with his Harmonica Workshop at the Simi Valley Cajun & Blues Music Festival.  A week after the festival we are still getting positive comments from our attendees and media loved it and are including the workshop in their reviews.  Thank you Gary."  
~Jeff Newby, Director of the Simi Valley Cajun & Blues Music Festival*
*See full article HERE
Gary offers festivals and special events his unique multipe award-winning harmonica workshops for folks of all ages. In them attendees get entertained, receive brand new shiny Hohner harmonicas (available in the festival logo) and Gary's music sheets. Through Gary's proven and unrivaled fast-learn method, folks with
no prior musical experience
play four songs in less than an hour - learning the first in less than 30 seconds! Unlike others workshops, through Gary's technique and infectuous enthusiasm the songs are learned with complete accuracy at lightning speed.  Attendees confidence and self esteem soar as they discover the joyful life-changing experience of instantly playing songs on a real musical instrument - right under their nose!  Gary has taught tens of thousands of happy customers worldwide - some who have continued on to become professional musicians.
In addition to his other wide ranging teaching credentials, Gary has been a featured Blues harmonica instructor for Blues enthusiasts of all ages at festivals and events including: Pinetop Perkins Foundation Workshops (5 consecutive years), Augusta Heritage Center's Blues Week, Tremblant International Blues Festival, Beaver Creek Blues Festival, Telluride Blues Festival's Acoustic Blues Camp, Winter Park Blues Festival, Riverfront Blues Festival (12 consecutive years), Billtown Blues festival, Cruisin' for a Bluesin' Blues Cruise (3 consecutive years), the California Traditional Music Society's Summer Solstice (consecutive years) and Equinox Folk Festivals, John Gindick's Harmonica Jam Camp, the 2007, 2008, 2011, and 2015 Folk Alliance Conference and Music Camp, the Stax Music Academy in Memphis, the Americana Music Fest and the Colorado Blues Society. 
Gary is a Blues educator that goes beyond just an extra mile. Particularly noteworthy are his recent efforts that were instrumental in achieving a Western Hemisphere Record, teaching nearly 5,000 folks in Houston's Minute Maid Ballpark in an event produced by 2010 KBA Award winners "Pocket Full of Soul" (the harmonica documentary film in which Gary is a featured artist). The Blues song that Gary transcribed and helped teach was one that he uses regularly in his workshops; Bo Diddley's "I'm a Man". The event generated much media attention and was televised to hundreds of thousands in sports highlight segments. Consequently, the event drew massive public attention to Blues Harmonica. More importantly, it also served as a spark for many of all ages to interactively play a classic song in the genre - helping to keep it alive and celebrated on a large scale. Listen to the NPR coverage
HERE.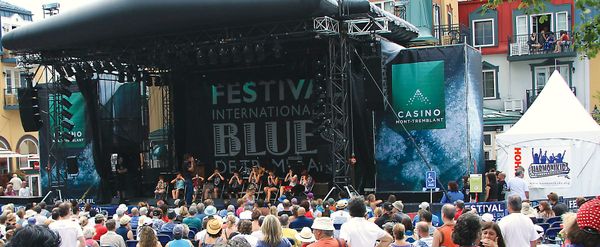 Gary's Harmonica workshop at the Tremblant International Blues Festival 
culminated with some of his attendees playing a song to thousands on the main stage.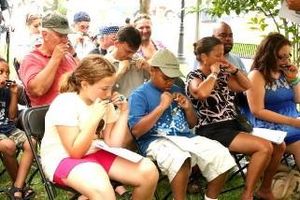 Adults and children learn together
at the Riverfront Blues Festival 


~~~~~~~~~~~~~~~~~~~~~~~~~~~


GARY IS A PROUD RECIPIENT OF THE  BLUES FOUNDATION'S PRESTIGIOUS 
KEEPING THE BLUES ALIVE AWARD
IN EDUCATION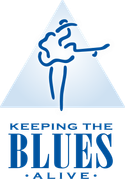 "His efforts in music education are second to none."
~American Blues News

~~~~~~~~~~~~~~~~~~~~~~~~~~~  
"Gary Allegretto's workshops were outstanding and I highly recommend him as a harmonica player/ 
performer, instructor to any other festival or event. Gary is a professional in every sense of the word, an 
outstanding instructor, and a terrific person who is easy to work with. The workshops he taught for both 
children and adults are still receiving rave reviews."
Elaine Weissman 
Founding Director of the International  Folk Alliance and Director of the Summer Solstice Festival        
~~~~~~~~~~~~~~~~~~~~~~~~~~~
"The harmonica workshops Gary holds at the Riverfront Blues Festival (8 consecutive years) are a rousing success!
Tina Betz 
Director, Riverfront Blues Festival, Office of the Mayor, Wilmington, Delaware


~~~~~~~~~~~~~~~~~~~~~~~~~~~
"We appreciate Gary's talent, hard work, flexibility, and dedication.  Both young and old attendees left his 
invigorating workshops and performances with happy hearts. My personal favorite is having a child ask 
me recently 'when will the Bluesman come again?' "
Cindy Cogbill 
Managing Director of Folk Alliance Conference, Memphis, TN     

~~~~~~~~~~~~~~~~~~~~~~~~~~~