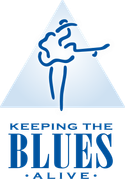 Gary Allegretto is the Blues Foundation's
2011 KBA Award recipient in Education
"His efforts in music education are second to none."
~American Blues News
"I cannot express enough gratitude for what you have done for the kids, the harmonica and for Hohner. 
Without you, we would be less of a brand."
~ Clay Edwards, CEO, Hohner Inc.
"You hear a lot of wonderful stories in the Blues community but
one person who continually delivers is Gary Allegretto."
~ Blues Foundation, Member Spotlight
---
Gary Allegretto is a Blues musician and humanitarian whose innovative and wide-ranging Blues education contributions have made remarkable impact on many levels around the world. He has nurtured a true passion for everything that embodies the authentic spirit of the Blues, and for more than 25 years, his educational sessions have helped keep the Blues alive by touching the lives of many thousands worldwide with the power of the Blues.
At the apex of Gary's contributions is Harmonikids, his highly acclaimed nonprofit music therapy organization devoted to aid special needs kids worldwide. In addition, as a long-time Blues in the Schools educator, Gary teaches Blues harmonica to students across all ages and backgrounds in coordination with the Blues Foundation and its affiliate associations. Further, Gary provides Blues education to the public as a featured conductor of Blues harmonica workshops at Blues festivals, camps, conferences, and special events often in conjunction with his touring schedule.
Gary's considerable merits as a Blues artist lend even more credibility to his assets as a Blues Educator. He started playing upon receiving his first harp from his grandfather over 40 years ago. He can barely remember a time when Blues weren't a powerful part of his life, and playing harmonica wasn't as natural as his own voice. He is self-taught, having learned from countless hours of spinning vinyl Blues LP's of the masters from the 50's and 60's. Eager to share what he had learned with an audience, he hit his first stage at age 15. Blues harmonica became his way to connect with the world at an early age – a connection he passionately shares with others.
Many years down the road, Gary has toured and performed extensively throughout the States and in ten countries around the globe. He has released three recordings, recently receiving multiple Grammy Award considerations including Best Contemporary Blues Album. He has enjoyed much critical acclaim; his CD "Many Shades of Blue" debuted at the top of the Living Blues Radio Charts, and received rave reviews by every major Blues magazine. His music has been featured on the soundtracks of, television programs (such as Roadtrip Nation on PBS) and major motion pictures (recently recording Blues Harp tracks for Johnny Depp's upcoming film Rum Diary). He is a featured artist in the 2010 KBA award winning film "Pocket Full of Soul". His song "Four Days Late"  won Alternate Roots Magazine's Songs For Social Change Contest by a landslide. Gary wrote and recorded the song (featuring Ivan Neville and Janiva Magness) as a result of his experience teaching kids in a FEMA trailer village and Martin Luther King School in the Ninth Ward of New Orleans – further demonstrating his heartfelt commitment to Blues education.
Blues Festival Guide recently published a story about Gary's work with boys in a detention facility on Christmas eve. To read click
HERE.
(Highlight EDUCATOR tab above and scroll down for more)
---
"Gary Allegretto is one of the best harp players you'll hear" and
"one of the classiest acts in the music business today."
~Blues Revue Magazine